Who doesn't want to be the face of any big and well-known brand? Of course, everyone, as there are tons of perks for those individuals including fame, traveling, luxurious hampers, money, and more. But getting those brands' attention and working with them demands a lot of criteria to be fulfilled as they want you to help them get more reach and loyal customers. So, to help you out and make your journey easier, we made a legit article answering how to become a brand ambassador in 8 steps. Read the complete post to know about them specifically. 
Who are brand ambassadors?
Associating with brand ambassadors is one of the trendiest marketing strategies in which the influencer promotes and publicizes the positive image of the dedicated brand. This practice helps in boosting sales and increasing reach among the target audience. In return for this, the brand compensates the ambassadors with monetary gifts, international tours, major events, luxurious hampers, and more.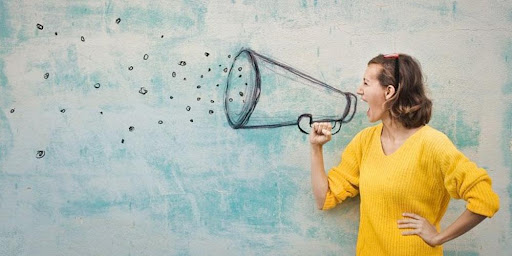 To be a brand ambassador, it is very important that you know about the values, policies, and products you are promoting. From good communication skills and creativity to awesome influential power, everything is required when you want to become a brand ambassador. 
What are the characteristics of a brand ambassador?
Below are a few points that reflect the personality and skills that a brand ambassador should carry.
Should know about the marketing techniques and ethics.

Have good engagement with their audiences.

Should speak confidently and correctly. 

Must work professionally and dedicatedly.

Should have the passion and creativity to share the content uniquely. 
How to become a brand ambassador in 8 steps?
The most straightforward and successful steps to be the face of any brand are mentioned below so that your journey becomes easier and more focused. To know more precisely, read the below-mentioned 8 steps.
1. Select the platform or media to begin 
If you are just a beginner and want to step into the field of engagement with the audience then your foremost step should be selecting your platform to connect with people. 
These platforms can be anyone like TikTok, Instagram, Facebook, Snapchat, or others. It is suggested that you should be active on more than one platform and share your content there with consistency so that people show interest in your activities and your reach eventually increases. 
2. Make an attractive and creative profile
To catch the audience's and brand's attention, it is very important that your social media profile is complete which means it carries your full name, contacts, professional details, location, and other crucial elements that tell about your work. 
Make sure that scrollers or people find your content unique and easy to consume so that they connect more with your profile. For this, you can use your self-made special hashtag which will work to make you stand out of the crowd.  
3. Learn the marketing tactics
To be a brand ambassador it is very important that you are updated about all the digital tools, policies, and strategies so that you get organic reach and connectivity with the target audience. 
For this, you should learn and apply the knowledge about the ethics of digital marketing, audience engagement tools, data analytics, and requirements to make your profile more attractive as well as focus on your goal. Following this step can result in hiking your market value. 
4. Identify which brands are perfect for you
Every individual has a different lifestyle and way of content creation so make sure that you stay focused on only those brands whose services or products can blend well with your profile and you can publicly promote them. 
The pro tip here is to determine only those brands for whom you are a loyal customer, know about the products, and have many unique selling points to showcase which can promote you for the selection over others. 
5. Share creative content
The best way to hold the scrollers on your profile is to make eye-catching content. From your captions, images, videos, and audio, everything should be unique, creative, and plated in such a way that they make the brands and followers halt on your profile and look after your work. 
The best way to do this is to share relatable and trending content so that people can relate more with you and make you highlight in the eyes of big brands. 
6. Show your availability on media platforms
Brands always want to collaborate or work with those individuals who have strong networking with other influencers and the people who follow them so that their promotion or branding reaches among maximum heterogeneous and anonymous audiences. 
To fulfill these checklists you can organize social events, live sessions, and Q&As with your followers to maximize the engagements which can help you polish your content and become the ideal for many brands as well.
Not only that but you can also use some smart marketing tools which can suggest to you the type of content you should make to attract any particular brand. Lastly, collaborating with other influencers and telling your followers to share your profile can also help a lot in this step. 
7. Begin with pitching to brands
After following all the above-mentioned steps answering how to become a brand ambassador with dedication and passion, your social media profile will become all set to plate in front of big brands. So, the next step here is to connect with different agencies or platforms that can help you reach out more effortlessly to the desired brands. 
Apart from that you can also get in touch with those companies directly by following the contact details mentioned below on their page and ask them about the vacancies, forms, applications, or selection criteria for the role. Lastly, going with a reference can do magic in this step. 
8. Share your email with them
Lastly, share your contact details and especially the professional email address with them stating that you are available to collaborate or endorse their brand. Apart from that, also share what you have to offer them and how it can help boost their sales. 
Also, make sure not to forget to mention your social media profile, website link (if any), and previous work portfolio so that they can have a glimpse of your content creation techniques and the work you have done to date. 
Conclusion
Above we shared a brief guide answering How to become a brand ambassador which might have helped you in deciding where to start and how to achieve the goals. The perks or benefits of being a brand ambassador are unlimited and eventually result in giving you more reach, fame, and money. 
In the entire journey, the most crucial thing is to maintain consistency and share only those content that is high in demand, blends with your profile, or trending globally. If you want any further assistance or have any queries then connect with us through the comment box mentioned below. Thank you for reading! 
Frequently Asked Questions
Q1.How much can I make as a brand ambassador?
There is nothing like fixed payment when you work with any brand but including all the perks and the final payoffs, you can make crores very easily if the brand is well-known and carries a high reputation in society. 
Q2. How a brand ambassador is compensated in return for promoting products or services?
The brand compensates the ambassadors with monetary gifts, international tours, major events, luxurious hampers, and more. All of this also comes with massive popularity and engagements with other brands. 
Q3. How to become a brand ambassador?
The most straightforward and summarized answer to how to become a brand ambassador is creating a flourished social media account, sharing engaging content, maximizing your reach, and then pitching to the desired brands. 
Q4. What qualifications or skills do I need to become a brand ambassador?
Ans: While formal qualifications may not be necessary, effective communication, a strong social media presence, genuine passion for the brand, and the ability to engage and connect with an audience are crucial. Additionally, being knowledgeable about the brand's products or services is highly beneficial.
Q5. How do I find brand ambassador opportunities?
Ans: Start by identifying brands that resonate with your interests and values. Follow them on social media, engage with their content, and look for any calls for brand ambassadors on their website or social platforms. You can also reach out directly through email or social media messages expressing your interest.