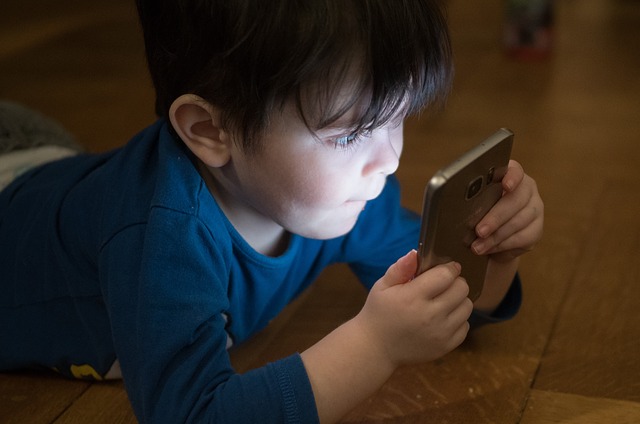 How do you balance your kids wanting to use your mobile device and keeping your kids safe?  You want to play Jackpot Capital Bonus, but you do not your kids to play it. The internet is a huge and scary place.  We want our kids to have the advantages of using the internet without fear of the disadvantages.
Read more about internet safety and mobile devices.
Kids and internet safety
Just as you filter who physically enters your front door, you also need to filter who electronically enters your home.  I personally take a three prong approach in this area.
First, I setup a general internet filtering program at the DNS level.
Second, I sat down with my child and had a conversation with my child of our family expectations and family rules in this area.
Finally, we let our kids know in no uncertain terms that the punishment for not following the family rules is that we are going to install micromanagement parental control software.
Some parents go directly to the final step.  I have seen some families require that their kids hand over their phone to the parent every night and parent reads every single text message that the child sends out.  I would never want to be forced to let somebody else read my personal texts, so I personally would never do this to my child.
What I have found is that the threat alone was enough to keep my kids online, in line.  I just showed my kids the detailed specification of a program like NetNanny that could record every single keystroke and website visited.  Once they knew what was technologically possible in this area, and that mom and dad did as well, it was enough to keep them in line with our family rules.
OpenDNS Home
I have been using the free home version of OpenDNS for 18 years, and regardless of the fact that OpenDNS does not cover "everything", it is a must do first step.  The concept of OpenDNS is very simple. The internet is filtered outside of the home, so it cannot be bypassed by the child.
In the free version, there is one set of filtering settings for everybody in the family.  So if you love Jackpot Capital Bonus and whitelist it, everybody in the family gets access to Jackpot Capital Bonus.  This can be annoying, but on the other hand, it can teach that self imposed filtering of the internet applies to the whole family, including mom and dad.
The only other major downside of OpenDNS is that only covers Wifi in your home, and cellular access if you Mobile Windows, Mac OSX, or iOS (OpenDNS Umbrella package).  It does not cover Cellular internet access for an Android device.
This is how the filtering works.  Filtering can be done with pre configured web content which is non-adjustable, or predefined filtering tiers that can be adjusted (low, moderate, high), or you choose which individual categories to filter, or you can individually choose domain names to blacklist (forbid) or whitelist (allow).
The only other thing to keep in mind is that the categories are general.  For instance, the "gambling" category includes all types of gambling: regular gambling, social gambling, and state lottery games.
Family Internet Safety Rules
No parental control software can take the place of the parent.
You have to sit down with your child and talk about internet safety in an age appropriate manner.  For young children, the rules will be something along the lines of "Don't friend anybody on Facebook that you do not know in person."  "Don't give out your personal information online to strangers." And of course the most important, keep computers in a general traffic home area, and not in the bedroom with the door locked.
Unless you are going with the option of recording every keystroke and every website visited, there is only so much you can realistically expect with filtering software.  Not to mention the fact that a lot of children are more tech savvy than their parents and "where there is a will, there is a way."
No computer can ever dictate your personal family values, nor can software take the place of plain old common sense.
Give your kids the skills to make informed decisions about their online activities.  So how do you determine if a website is legitimate? Let's look at a website that everybody can agree is legitimate, Encyclopedia Britannica.
About Page
Most legitimate websites have a link either at the very top of their site or the very bottom of their site to the site's "About" page.  Encyclopedia Britannica has theirs on the bottom. When you click on this link, you learn that Encyclopedia Britannica has been in business for 250 years, way beyond the existence of the internet.  You also learn some useful statistics about their product, who the target audience is, and customer testimonies.
Contact Page
Most legitimate websites also have a link to their contact page either at the very top or very bottom of their website.  The contact page contains more information about the history of the website and the company behind it. As expected, it also contains contact information including physical addresses of physical buildings, phone number, fax number, email contact, and even links to help pages.
Wikipedia
Do you want some non company produced information, look up the company behind a website in Wikipedia.   A lot of large (and not so large), reputable companies have a page on Wikipedia that provides information about the company, its products, its history, and even controversy about the company and/or the company's products.
Kids Place Parental Control Software (Android)
For very young children, who randomly press buttons, you need a product like Kids Place.  Kids Place locks down the mobile device and restricts the user to a set of whitelisted applications.  I have not used this product for several years, and when I recently read the reviews on this product, the reviews talked about issues with some mobile devices and some versions of Android.
My youngest son is now 6 years old, and I just put all of the applications that my son is interested in into his own folder.  My son just opens his folder and everything is there, so he has no interest in poking around in other applications. For some children, this simple solution may be enough.
But neither of these solutions filter the actual internet on a mobile device that is going through a cellular network.
Summary
No technology can take the place of a parent, no matter how many bells and whistles and promises the software company makes.  Only a parent can be a parent.