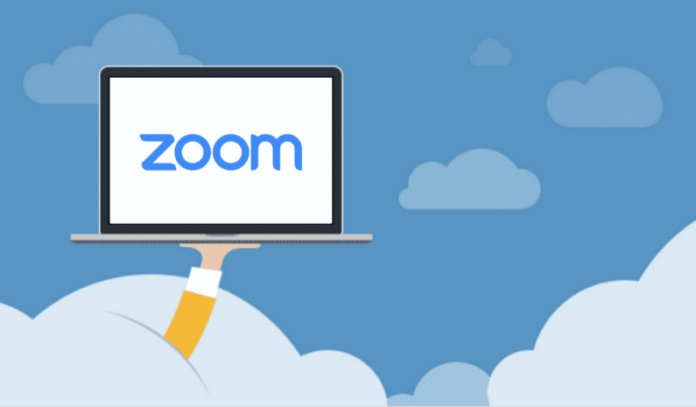 You probably heard about ZOOM in recent news. After the COVID-19 outbreak, this video calling software is in the trends. And they also got into fresh controversies. However, if you don't know about ZOOM or if you want to know about the recent Zoom Controversy, then you have come to the right place. In this post, you'll get all the necessary information about the ZOOM software and why it's trending. So, read this post completely if you want to know why zoom is in the trends.
As we all are aware of the current situation. There are thousands of people worldwide who are infected with COVID-19. In this hard situation, the best thing we can do is to stay at home. Maintaining social distance will help us to stop the spread of Coronavirus. There are many things you can do while staying at home. You can play some Football Games on your smartphone if you like. But, the main problem is, we can't go to the office, attend schools because of the COVID-19 outbreak. So, video calling softwares are the savior for us. And Zoom is one of the video calling software. However, because of some reason, we are hearing about Zoom Controversy. And you'll know the reasons below.
What is ZOOM?
ZOOM is a video calling software that you can use to do video calls with your friends and families. There are many video calling software is available. But, the main difference between ZOOM and other video calling software is, ZOOM provides professional video conferencing features. Although you can use ZOOM for personal video calling also. But, the main use of this software is for professionals. This video calling software has been used in many corporate meetings, webinars, etc. So, where other video calling software provides personal video calling, ZOOM focuses on professional video conferencing and online meetings.
ZOOM Software is available for Android, iOS, and PC. So, you can just install the ZOOM app on your preferred device and start doing conferences and webinars. But, to join a video conference meeting, you need the invitational link. You can use the invitation link to join a video conference on ZOOM. This video calling software has many features including screen sharing, recording, etc. And it has both free and paid plans available. The free plan of ZOOM has some limitations like 40 minutes group chat, 100 participants support, etc. But, as it's a professional video meeting software, the paid plan of ZOOM offers many features.
You can share audio, video, and screen on ZOOM. It also provides a virtual background feature that comes handy during online webinars. Overall, ZOOM is one of the best Video Calling software available on the Internet.
Why is ZOOM Trending?
After the COVID-19 outbreak, most of the countries of the world are in a lockdown situation. So, people are not going to the office, children can't go to school. So, the simple solution to communicate with people is through video calls. And many people are already doing it. Video calling can be beneficial for meetings, or if you want to talk to your friends and families. Because, most of the people are working from home, video calling softwares are in the trends. And zoom is a professional video calling software for online meetings.
There are already plenty of video calling softwares are available out there. But, as ZOOM provides features like professional group meetings, screen sharing, etc, many users have joined this platform recently. So, if the boss of a company decides to host an online meeting on ZOOM, every employee has to use ZOOM software to join the virtual meeting. This is the reason after COVID-19 outbreak zoom video calling software has got so many new users.
Another reason people prefers to use ZOOM for video calls is, it supports all the major operating system. So, if someone is hosting a meeting from Windows PC, an Android user can join the meeting from ZOOM App. So, because of app support, many users prefer ZOOM software for video calling.
ZOOM Controversy
So, after the recent coronavirus pandemic, many users joined zoom. But, for some reason, this video calling software has got some controversy. So, here are some of the ZOOM Controversy we have described below.
Selling Personal Information: In recent days, Zoom has been alleged of selling personal information to 3rd party companies like Facebook. The personal information includes Email addresses, location and browsing history. Because of this reason, few countries have already banned the use of this software.
Fake End-to-End Encryption: ZOOM also has been alleged of claiming fake end to end encryption. Although they claim that they use end to end encryption for all the video calls and conferences, some resources say that it's fake. And if the allegation is true, the ZOOM can get into a big problem.
Video Calls Routed through China Servers: Recently security researchers from Citizen Lab of the University of Toronto found that some of the ZOOM video calls are routing through Chinese servers. And the interesting part is, it's using encryption and decryption keys to secure those calls. They have also reported that ZOOM has three companies in china and at least 700 people are being paid to develop the software.
CEO Reply to the ZOOM Controversy
After the controversy, the ZOOM CEO has spoken out about their software. He confirms that they'll fix all the bugs and privacy concerning issues on their software. He also said sorry in the statement and confirms that they'll fix the bugs as soon as possible. And they already have added a feature where a participant who wants to join a meeting manually has to enter a unique password and meeting ID to join the meeting.
Final Words
Now, it's completely up to your choice if you want to use ZOOM software for video calling or not. You can use other video calling software as well. There are plenty of them are available on the Internet. But before using a video calling software, don't forget to do your own research about it. You can read reviews about the software and find articles about it. So, don't just use a random video calling software to do video calls.