Governments around the world have already declared lockdown in their countries. In this lockdown situation, staying at home is probably the best solution. COVID-19 has already become a global pandemic. There are thousands worldwide who are infected with Coronavirus. So, social distancing is very important to deal with the current situation. You can do many things while you live at home in quarantine. You can watch movies, listening to songs, and most importantly, you can do exercise to boost your immunity. However, if you are searching for some good mind bending movies to watch at quarantine, then you just have come to the right place.
Self-isolation is very important to stop the spread of COVID-19. Even the British Prime Minister is infected with Coronavirus. So, you can understand the current situation. While at home quarantine, if you feel bored, then you can watch some of the best mind-bending thriller movies to spend your time. You can grab your laptop or smartphone or you can just stream the movies on your TV. So, in this post, we'll cover some of the best mind bending movies that you can watch at home quarantine. You can also check out the guide to activate HBO Now for Free.
Best Mind Bending Movies List
1. Shutter Island
Shutter Island is one of the best mind bending movies that you can watch. This movie has a strong storyline that'll take you to the end of the movie. You'll see two US marshals went to investigate in a mental asylum on a remote island.
And they discover unusual things on the island. Leonardo DiCaprio and Mark Ruffalo did great acting in the movie. Shutter Island has some great ratings from the critics. And personally I like this movie a lot. Overall, it's worth watching.
2. Fight Club
Well, the first rule of Fight Club is 'We do not talk about fight club'. But, I can give a clue about you in this post. Fight Club is a psychological thriller movie that you can enjoy while at home quarantine. It is one of the best psychological movies that you'll be ever seen.
The story of Fight Club starts with the Narrator and Tyler telling us about their story. Brad Pitt did an extraordinary job in the movie. You'll see how these two forms an underground Fight Club and how the Fight Club takes them to whole another level. That's what I can say about this movie without giving any spoilers.
3. Looper
If you want to watch a time travel movie, then you can add some thriller also with the movie. That's what our next movie is. Looper is a sci-fi thriller movie that you can enjoy at home.
The plot of Looper is very complicated. You'll see multiple characters from the Future meeting their present characters in the movie. We get introduced to Loopers in the movie who kills people by traveling and going to the past. However, in a particular case, they did a mistake and the story begins.
4. Timecrimes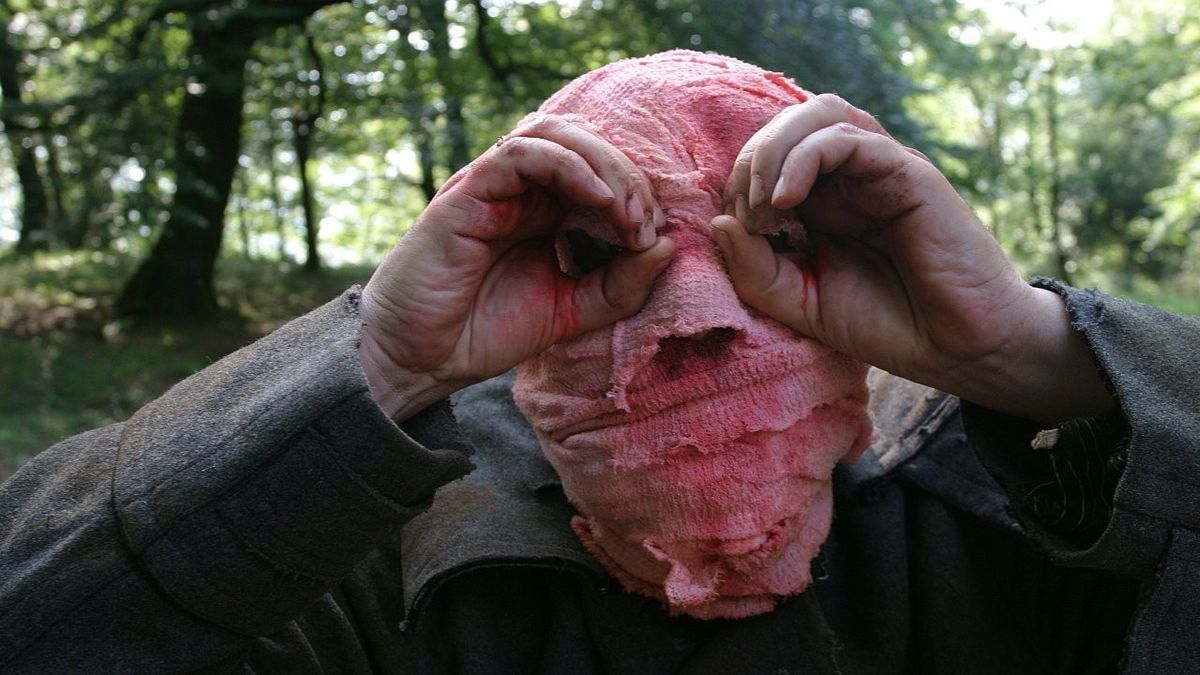 Timecrimes is another time-traveling thriller movie that you can watch. Just like the Looper movie, it also has a complicated storyline. You'll see a particular character in different timelines in this movie. The plot is very complicated and you might need to watch explanation videos after watching the movie.
In this movie, we can see a character following a man with a bandage who kills a lady in the woods near his property. However, after he encounters a scientist in a lab facility, the main character travels back in time to see the man. But, he discovers some unusual things.
5. Source Code
Source Code isn't just another time travel movie, it's more than that. The storyline of Source Code movie is unique and different. We see a character waking up into a different character's body and discovers different things. Source Code is one of the best sci-fi movies that you can watch.
After waking up into the character's body, the main character of this movie tries to cache a bomber who's gonna blow the train that they are traveling with. However, he eventually discovers that some scientists are experimenting with him and then he wants to stay inside the character.
6. Triangle
Triangle is one of the best underrated mind bending movies ever. This movie comes in the Horror Thriller category and it impresses the audience with the plot. And that makes it one of the best movies to watch at quarantine.
In this movie, we see a group of friends traveling on a yacht. But, they face storms in the sea and jump in the water to get into a nearby ship. However, they found the ship is abandoned and discovers unusual things there. Triangle movie will take you to a whole another level for sure.
7. The Machinist
The Machinist is another good psychological thriller movie that you can watch. Christian Bale did a great job in the movie. He plays the role of an insomniac who hasn't slept for months. The machinist is one of the best movies of Cristina Bale.
In this movie, we see that a man is following the main character Trevor, who is portrayed by Cristian bale in the movie. However, no one sees the man except him. And at the end of the movie, he discovers who the character really is. The machinist has a twisted ending, just like the other movies on this list that you can't predict.
Honorable Mentions
Here are some honorable mentions of some of the good movies. These movies are as good as the other movies from the list.
Mr. Nobody
Deja Vu
The Exam
Primer
The Butterfly Effect
Identity
12 Monkeys
The Prestige
The Game
Edge of Tomorrow
Final Words
So, guys, I hope you liked this list. If you liked, you can share it with your friends and family on social media platforms. Just use the share buttons below to share this post on different social media platforms. If you have watched any other good mind bending movie, then you can suggest them in the comment section below. Also, don't forget to share your feedback in the comment section below.