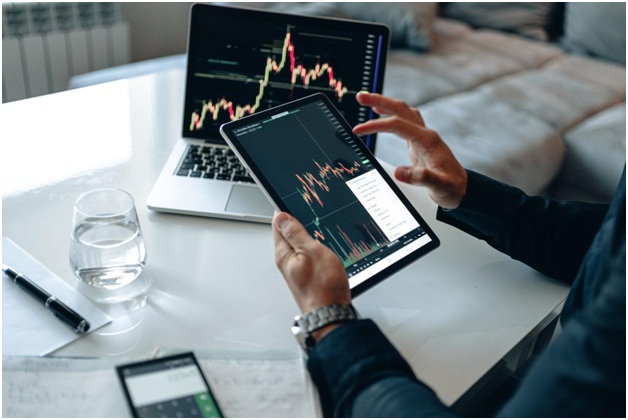 Nowadays, websites can't solely rely on high-quality content to gain traction; several other factors contribute to increasing search engine rankings. Backlinks are one such factor. Here are 10 Tools That Will Help You Get More Backlinks.
A backlink is a link created when one page links another page within its content. For example, a website mentions ranksnack.com in their blog post on best SEO companies. They link their article to the homepage of ranksnack.com. Therefore, ranksnack.com has a backlink from the said website, and the website itself has an external link to ranksnack. Backlinks are also called incoming links.
But why are backlinks so important? They are significant because they improve the authenticity of websites. When a website links its content to your work, it is a 'vote of confidence' from them that reflects online authority. Therefore, it portrays your content as worthy of links and improves search visibility with increased rankings. A well-thought-out backlink strategy can make a big difference to the search engine results page of relevant keywords, and thus to the ranking of your website.
Here are some tools that will help you get quality backlinks.
SEMrush:
You can only solve problems when you know the causes for it. If you have backlinks, but they are not contributing to your search engine ranking, it would be worthwhile to get a link audit of your site. SEMrush is the perfect tool you can use to check backlinks on your pages. Not only does it check your backlinks, but it also assesses their quality in terms of DA. Additionally, it also helps you analyze your competition's backlink profile.
Check My Links:
Many sites have broken backlinks as well. As websites often change their addresses or shut down, many old backlinks may no longer work properly. While this doesn't sound all that great, but a faulty backlink can sometimes be a good opportunity for you to build your backlinks to your website. How does this work? Suppose you have a website that sells knitting supplies, and you are reading an article on knitting patterns. The article references and links to a wool supplier's website, but it does not redirect when you click on it. In such an instance, you can contact the author, inform them of the broken link, and suggest/request them to redirect it to your website. Sometimes authors are gracious enough to respond instantaneously.
It is impossible to check every backlink to see if it works. Check My Links is a tool that makes this task extremely simple by displaying inactive links on a page you are reading. The extension shows broken backlinks with red font color. Moreover, Check My Links is a Google Chrome extension, so it will automatically analyze links on any page open in the browser.
Broken Link Builder
If you do not want to search the web for broken links, a tool can do it on your behalf. Broken Link Builder searches the internet and delivers you results related to broken link queries within seconds. You can collate a list of broken links and start getting in touch with publishers and authers to redirect them to your website. This tool saves A LOT of time!
Traffic Travis
Traffic Travis is a useful tool for those who do not want to spend a lot of time to dig out mistakes in their SEO and backlinking strategy. Not only does this tool do a full SEO health check on your website, but it also points out any areas that need more work. You can also use this tool to analyze your competition and their backlink profiles.
BuzzStream
Link building is a highly collaborative process. People waste a lot of time getting in touch with outreachers to entice them with something in exchange for a backlink. And if your hands are already full, keeping on top of timely communication can get very tricky.
But, BuzzStream is a tool that can make things easier for you. With its link building features, you can set reminders for your outreach emails and track progress. Moreover, it keeps your whole team in the loop with a simple track sharing feature.
GroupHigh
As pointed out earlier, getting the most backlinks will not get you high search engine rankings. Quality matters more! In other words, bloggers and influencers who create quality content are the people you should be outreaching to. However, identifying these bigshots in your sector can be quite challenging, especially if you are a newbie. Thankfully there is a marketing tool to simplify this tedious task as well. GroupHigh helps you search for blogs and influencers with high DA in your niche so that you can start creating content for backlinking.
Ontolo
Creating new backlinks is as essential as optimizing old backlinks. Ontolo can help you quickly identify and get in touch with backlink sources by compiling a handy prospect list. It also gives you a clear picture of each potential backlink's value, so you do not waste time on low-quality sources.
BrightLocal
If you are running an online business, then you have to work on your online visibility. But things are different for brick and mortar businesses. Such companies must optimize links based on location to improve local search rankings. They must have local business listings, and BrightLocal is just the tool for that. The tool manages the contact information of businesses so that local customers can see them in search results. It also provides an in-depth analysis of why some content does better than others in different locations so that you can optimize your content strategy accordingly.
Whitespark:
Whitespark is not just another tool that makes local outreach and backlinks easier. It is a game-changer for local SEO. Whitespark can identify link building opportunities like guest blogging or sponsorships. It can also help you find other outreach options like donations or directories to make your business visible to the locals.
Linkody
Linkody has tools that provide insights into the SEO of your website. It locates your backlinks and monitors the traffic coming through them. But it is most helpful in keeping an eye on your competition.Not only does the tool alert you when a competitor gets a backlink, but it also analyses the link and presents useful information about their strategy.
Conclusion
Getting backlinks isn't about quantity, but it is mostly about quality. The easiest way to get high-quality content is through backlinking – the cornerstone of SEO strategy. However, it is not easy to build backlinks. Therefore you should use any help you can get. Some tools can be your one-stop shop for backlink analysis, while others provide insights for local outreach. Pick one or a combination of many that help you craft a better backlink strategy for quality results.